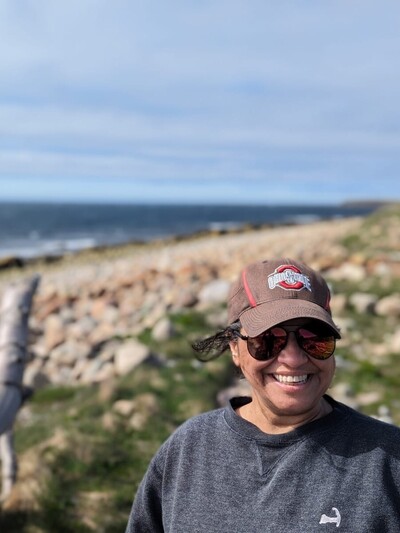 Ila Nagar
Associate Professor
320 Hagerty Hall
1775 College Rd.
Columbus, OH
43210
Areas of Expertise
Sociolinguistics, ethnography, language variation and change
Language, gender, and sexuality
South Asia Studies and Hindi pedagogy
Education
PhD in Linguistics, The Ohio State University
MA in Linguistics, Jawaharlal Nehru University
BA in Linguistics, Aligarh Muslim University
I joined the NELC faculty in the Autumn 2013. My research focuses on the relationship between language, gender, and sexuality; particularly how people negotiate gender and sexual identity through language. My publications describe the intersection of sexuality, language use, and class in the performance of gender in the lives of a community of male sex workers in Lucknow, India who self-identify as janana. I also examine the nexus of language, gender and sexuality in the portrayal of sexual violence against women in Indian media. My discussion of sexuality in India and more broadly in South Asia is built on understanding the connections between the local context of a mid-sized Indian city and more global contexts like legal implications of sexual conduct. These matters have become increasingly important as the prosperity of the Indian middle class cloaks the economic and educational stratification more broadly, and as political and popular discourses champion social equality while their language use and portrayals of marginal groups actually reinforce such groups' marginalization.
My forthcoming book Being Janana: Language and Sexuality in Contemporary India examines how jananas, who are men who desire men but can have heteronormatively masculine positions in society, make meaning of the marginalization of their sexuality and desire. I started fieldwork with members of the janana community in 2003 and continue to engage with members of the community. My core argument in Being Janana is that in the janana community, a community that comes together around sexuality and desire, the priorities of individual are reinforced by rejecting desire and embracing normative masculinity. I use language as a means of inquiry into how members of the janana community navigate identity. I also present linguistic analysis to demonstrate the way members of the janana community negotiate meaning. 
Some of my recent publications are:
Monograph
Being Janana: Language and Sexuality in Contemporary India (In contract with Routledge)
Book chapters
Nagar, Ila (Forthcoming, 2019). Using Communities of Practice and Ethnography to answer Sociolinguistic Questions. In Judith Baxter and Jo Angouri edited Routledge Handbook for     Language, Gender, and Sexuality. Routledge, London
Nagar, Ila (2018). Digitally Untouched: Janana (In)Visibility and the Digital Divide. In Rohit DasGupta and Debanuj DasGupta edited Queering Digital India: Activisms, Intimacies, and   Subjectivities. The University of Edinburgh Press
Journal Articles
Nagar, Ila (April 2016). Reporting Rape: Language, neoliberalism, and the media. Discourse and communication. 10:3. 257-273
Nagar, Ila and Debanuj Dasgupta, (2015). Public koti and private love: section 377, religion, perversity, and lived desire. Contemporary South Asia. 23:4. 426-441

I maintain an active teaching portfolio, develop new classes every couple years, and engage in new classroom technologies to keep pace with the changing needs of the contemporary undergraduate classroom. I have extensive experience teaching linguistics and language classes. My most recent teaching has been in area studies. Some of my recent undergraduate courses are:
I have taught two graduate courses (with multiple offerings) in the last four years: 
Orality and Literacy
Interdisciplinary Approaches to South Asia
I taught and managed the Hindi program from 2009-2013. Since my research and teaching commitments have changed, I now manage the Hindi program. We offer a three course series which is required for completing the language requirement at The Ohio State University.
I also manage the South Asia Studies Minor. 
My most recent CV is 
.
Outside of work, I enjoy reading, cooking, exploring the world with my partner, and spending time with our rescue pit bull, Hope.