December 27, 2018
NELC Awards Two Scholarships to Outstanding Undergraduate Students
Image
Image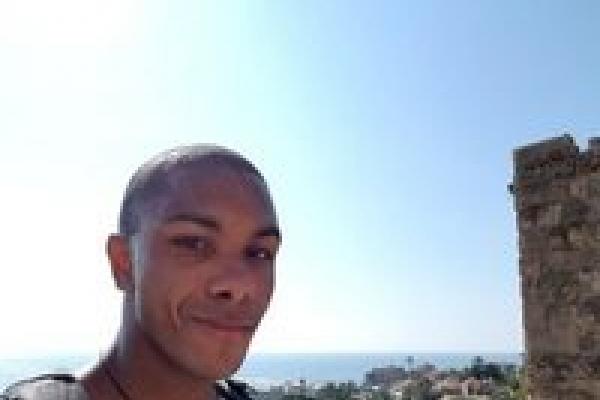 Description
During the Fall 2018 semester, the Department of Near Eastern Languages and Cultures (NELC) awarded the Hajj Abu Ismail Jallaq Scholarship to two outstanding Islamic Studies majors, Steven Turner and Larkin Cleland.
Thanks to the generous support of the Jallaq family, NELC administers this annual scholarship opportunity for NELC Islamic Studies Majors and NELC graduate students studying at OSU. The Hajj Abu Ismail Jallaq Scholarship Fund awarded $1500 to each of the two students on the basis of high academic merit and a demonstrated interest in specializing in the study of Islam at OSU.
Steven Turner is a double major in Islamic Studies and Arabic. His academic and research interest include the intellectual history of the Christian-Muslim dialogue and how that has influenced the development and formulation of Islamic theology and its impact on contemporary Christian-Muslim engagements. He also has a strong interest in ancient Near Eastern history and Semitic languages. For his future academic goals, Steven would like to obtain a doctorate in Islamic Studies with an emphasis on Islamic thought. After graduating from OSU at the end of the Fall 2018 semester, he will be beginning graduate school at Southern Baptist Theological Seminary to study Christian and Islamic theology this spring.
Larkin Cleland is originally from Medina, Ohio and is currently a first-year Eminence Fellow studying Islamic Studies and Economics at Ohio State. He is from an interfaith Quaker and Jewish family, so he is particularly interested in religious minorities, in interfaith cooperation, and in relationships between Muslims and people of other faiths. This has led him to intern with the Temple of Understanding, a Non-Governmental Organization that provides an interfaith perspective at the United Nations, and has also led him to speak at the Parliament of the World's Religions this past year. He enjoys learning languages, including Persian and soon Arabic at Ohio State, as well as travelling to practice those languages and learn about other peoples and cultures.
---